LADYFINGERS

Jewellery Collective
Danish design by independent artists
LADYFINGERS
Jewellery Collective
Danish design by independent artists
Welcome
We are a jewellery collective located in cozy Jægersborggade in Copenhagen.
We offer a curated selection of handmade jewellery and Danish design from local artists. 
We will love to bid you welcome at our shop.
Explore the designers
Send an email to hello@ladyfingers.dk for availability or time frame for your order. All pieces are available for shipping or pick up at the shop.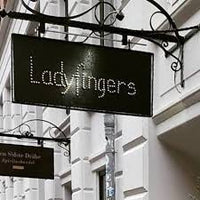 LADYFINGERS
Jægersborggade 4
Copenhagen, Denmark
Tuesday - Friday: 11:00 - 18:00
Saturday: 11:00 - 16:00
Sunday & Monday: Closed
Extended opening hours for December
Sunday 17/12             11:00 – 16:00
Monday 18/12           11:00 – 18:00
Tuesday 19/12           11:00 – 18:00
Wednesday 20/12     11:00 – 18:00
Thursday 21/12          11:00 – 18:00
Friday 22/12               11:00 – 18:00
Saturday 23/12          11:00 – 16:00
The store is closed from 24/12/23 - 01/01/24. We are back again Tuesday 02/01/24.
We exchange Christmas presents up to and including 16/01/24